Finding & following nearby groups
Now you've signed up to Restarters.net, you can follow local groups or create your own. Find your nearest group(s) and those you've joined already right on the Dashboard:
Or for the full list of groups nearby, click on the 'Groups' button in the top menu:

Clicking or tapping on the name of a group will take you to the group's page. Here you'll see the group's description, key stats, events and members. You can also follow a group from this page by clicking the Follow Group button in the top right:

What does following a group mean?
Click the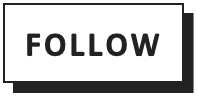 button to stay up to date with that group's upcoming events
When you follow a group, you'll receive a notification on the site whenever they organise an event. If you've chosen to receive emails about events and groups near you, these notifications will also be sent to your email address.
Want to change your email notification settings? You can edit your email preferences in your profile. Just click on your name in the top right and then on 'your profile' in the menu that appears. Then find Email Preferences on the right. Learn more about notifications here
Creating a group
If there aren't any groups near you and you'd like to start your own, just click the 'Create new group' button at the top on the right of the Groups page. You can give your new group a name, website, location, description and image:
Once your group has been created, it will need to be approved by an admin. This should take no longer than 2 working days and will generally be much quicker. After being approved, you can invite people to join via email, create events (which will automatically appear on our main website) and start inputting repair data to your events.
In order to create a group, you must have added an 'organising' skill to your profile (publicising events, recruiting volunteers, managing events &/or finding venues). If you're having trouble, let us know by posting in the #help category.
Inviting people to follow your group
You can invite anyone to follow your group (or to your events) by sending them an email straight from the group (or event) page. If you'd rather use a different kind of communication, such as a messaging app, or want to send a personal email, you can copy a special link that will bring them to your page.
Click/tap here to see how

Find the page of the group (or event) you want to share. Click on the 'Group actions' (or 'Event actions') button in the top right and then on 'Invite volunteers'. A window will pop up where you can write an email inviting people to the group (or event). If you'd prefer to use a link, click on 'Invite via shareable link' in the top right. You can then copy the link and share it with anyone you want to invite:
Editing a group
You can edit the details of your own repair group from the Edit group link just above the group's description or click on the Group Actions menu and select 'Edit group' there:
Please note – your group's information will appear publicly on the Restart Project website. Please refrain from sharing personal data that you would not want to be made available publicly.
In editing your group, you can change the following information:
Your group's name
Your group's website – this will appear on your group page
Your group's description
Your group's location
Your group's logo
Setting your group's location
The Location field (next to the map) is used to geocode where your group appears on the map. Here, you can use a specific address, location, and/or postcode. The pin on the map will move when you input your address.
Describe your group
The description field is how people get to know your group. You can put in pictures, links, and rich format text.
Be sure to include practical information, such as:
What does your group fix? Are you focused only on electronics, or do you also do other repairs (e.g. clothing, bicycles, furniture, broken hearts, etc.)?
Do people have to RSVP for your events? If so, how do they register a place?
How do groups get in touch with you if they have questions?
Are you looking for volunteer help? If so, how would one volunteer with your group?