Data from YouGov, commissioned by a Democratic research body.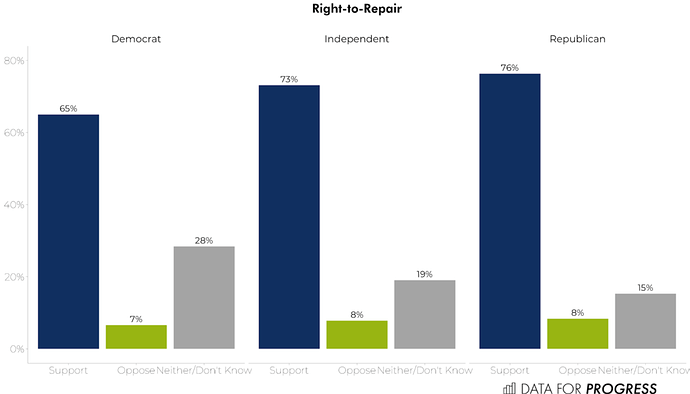 My main question is: what question could each of us ask in our own country, to remix this super effective question from the US?
Currently, some farm equipment providers require customers to use authorized agents to make repairs, rather than allowing farmers to do repairs themselves. Would you support or oppose a policy allowing farmers to repair equipment they own, rather than to have an authorized agent make repairs for them?
Do people care about computer refurbishers and mobile repair shops as much as they care about farmers? What about those who fix TVs? Household appliances?