We all know why it's important to record data about the repairs we attempt at our events: measuring our environmental impact, tracking our success rates, spotting trends and, of course, powering the Right to Repair movement.
But actually entering repair data into the system can feel like a chore and most of us would prefer to spend that time organising events or actually repairing.
For years, we've been trying to make entering data faster and easier while still recording the details that matter most. Now, we've got a new idea that we'd like to run past you…
What's the problem we're trying to fix?
At the moment, when you add a new item to an event, you first choose a category that matches the item from a long dop-down menu. Depending on the category you choose, you may then see a new box appear asking you what the item is - we call this the 'item type' field.
For example, here's how to enter a blender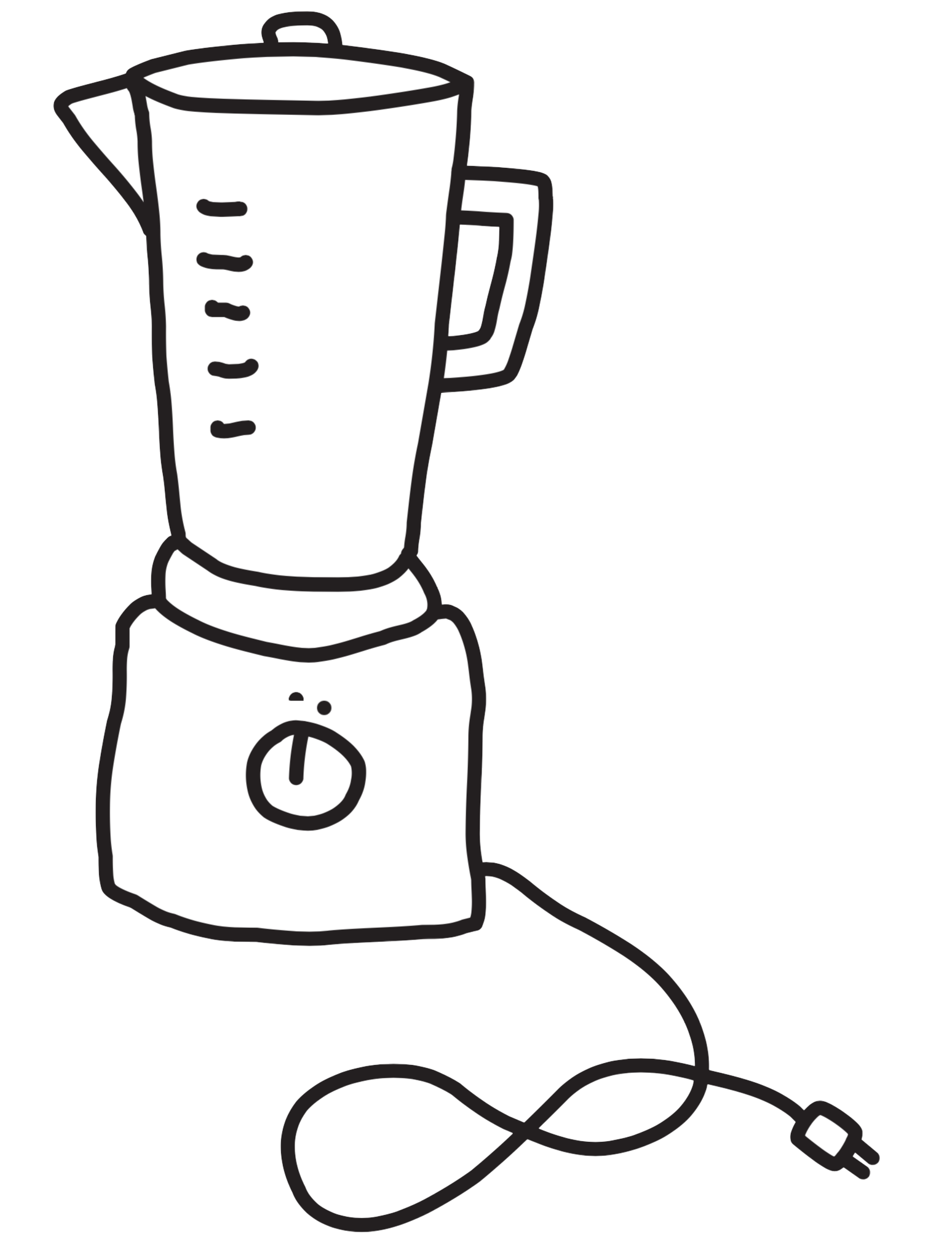 :
Select 'Small kitchen item' from the drop down menu
Type 'blender' into the item type field that appears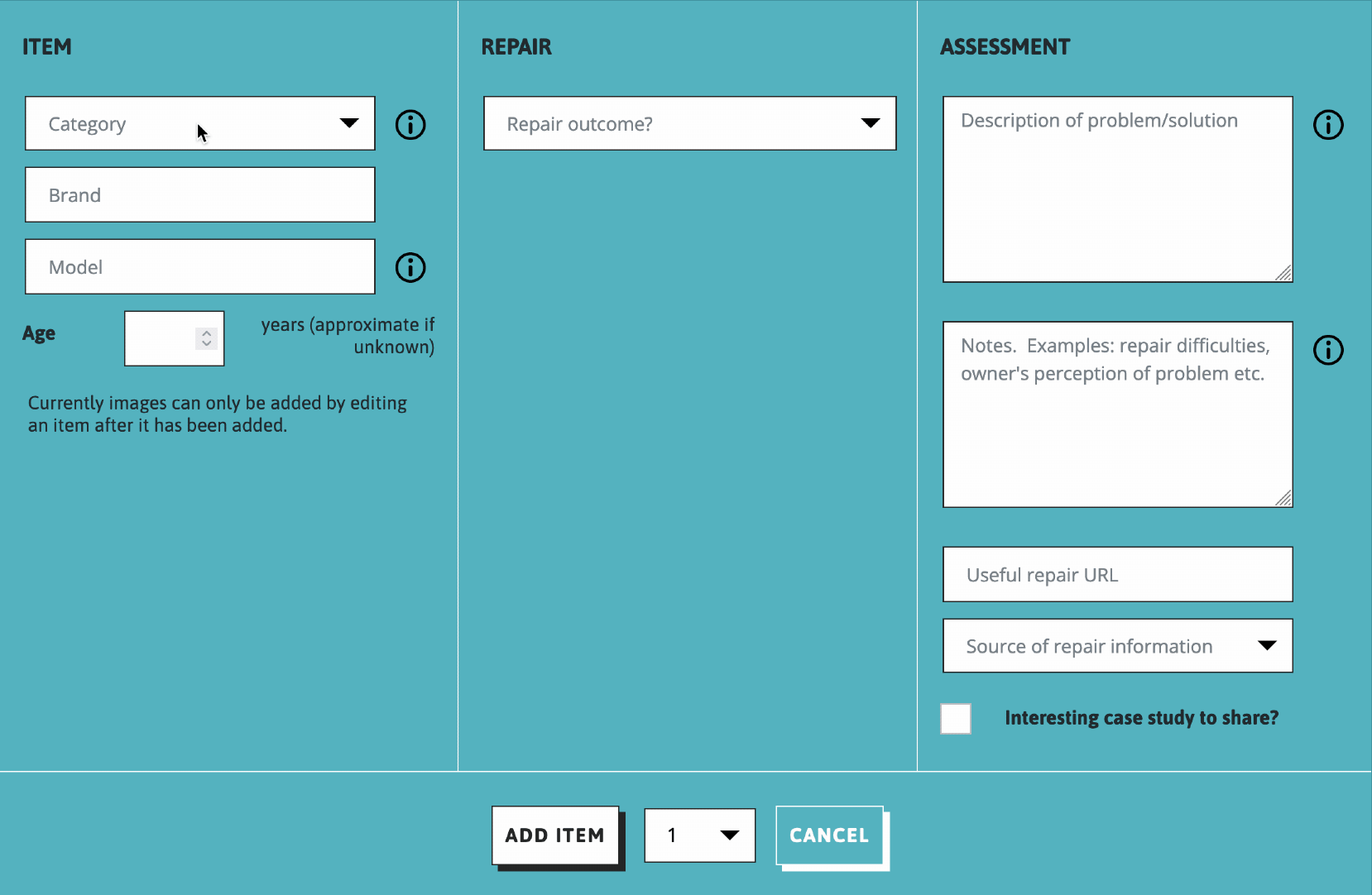 The category and item type are crucially important. They allow the system calculate the environmental impact of repairing that item and are vital for accurately grouping types of products when we analyse the data.
But this process can sometimes feel a little cumbersome. Selecting the right category isn't always straight-forward. For example, knowing that 'small kitchen item' is the correct category for a blender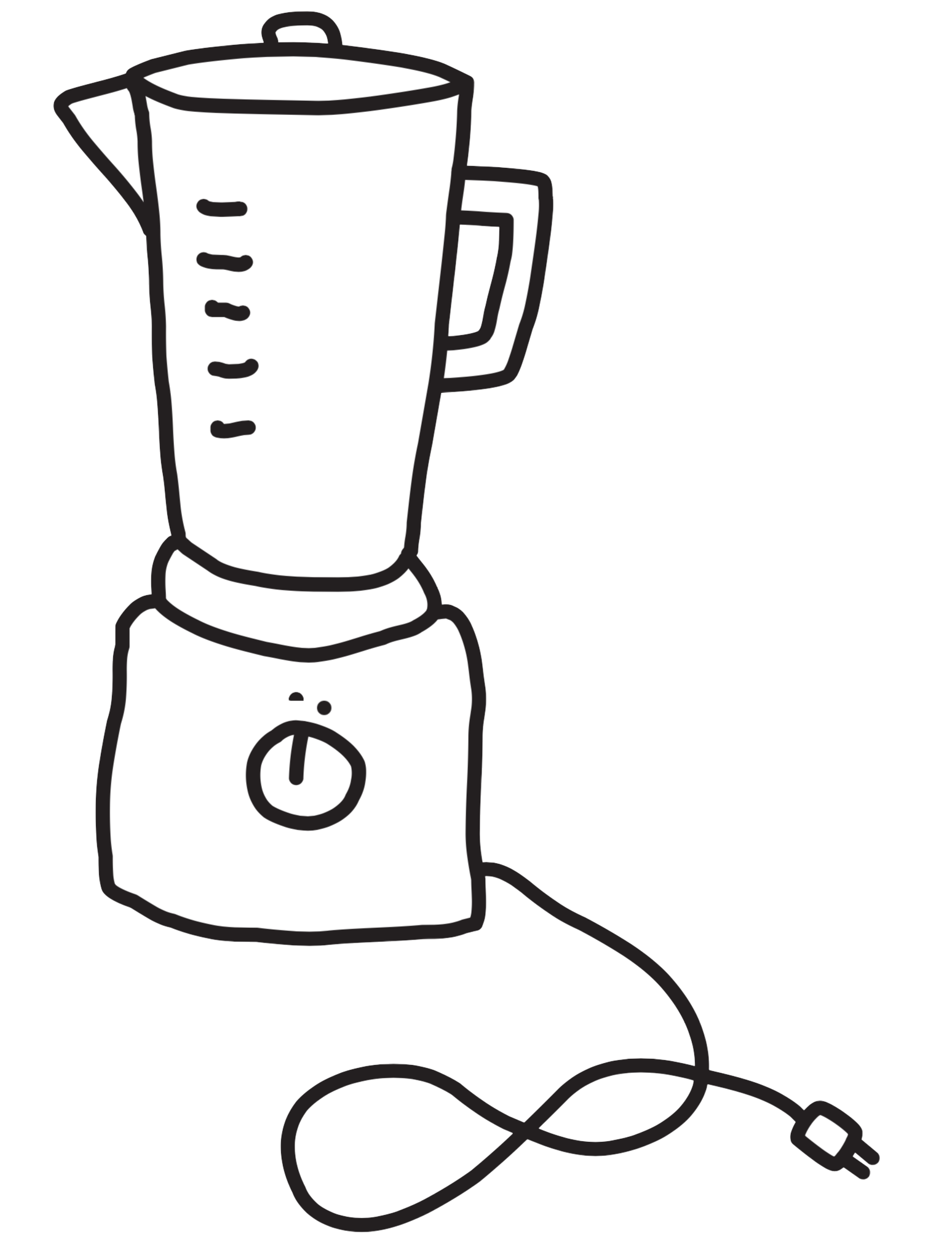 isn't intuitive unless you read through all of the categories, which takes time.
Because of this, mistakes can easily creep in. This makes impact stats less accurate and the overall collection of data that we're building less useful for Right to Repair campaigns.
From January 2021 to May 2022, around 9% of all powered items entered were put into the wrong category.
What's the solution we're proposing?
We want to make this data easier to enter and more accurate. The basic idea is simply to move the 'item type' field to the top and use what you type there to automatically choose the item category.
For example, here's how to enter a blender with this proposed design:
Type 'blender' into the item type field
The form will automatically select 'small kitchen item' as the item category . The category will pulse to indicate that it's chosen a value for you, but that you can change it if you want.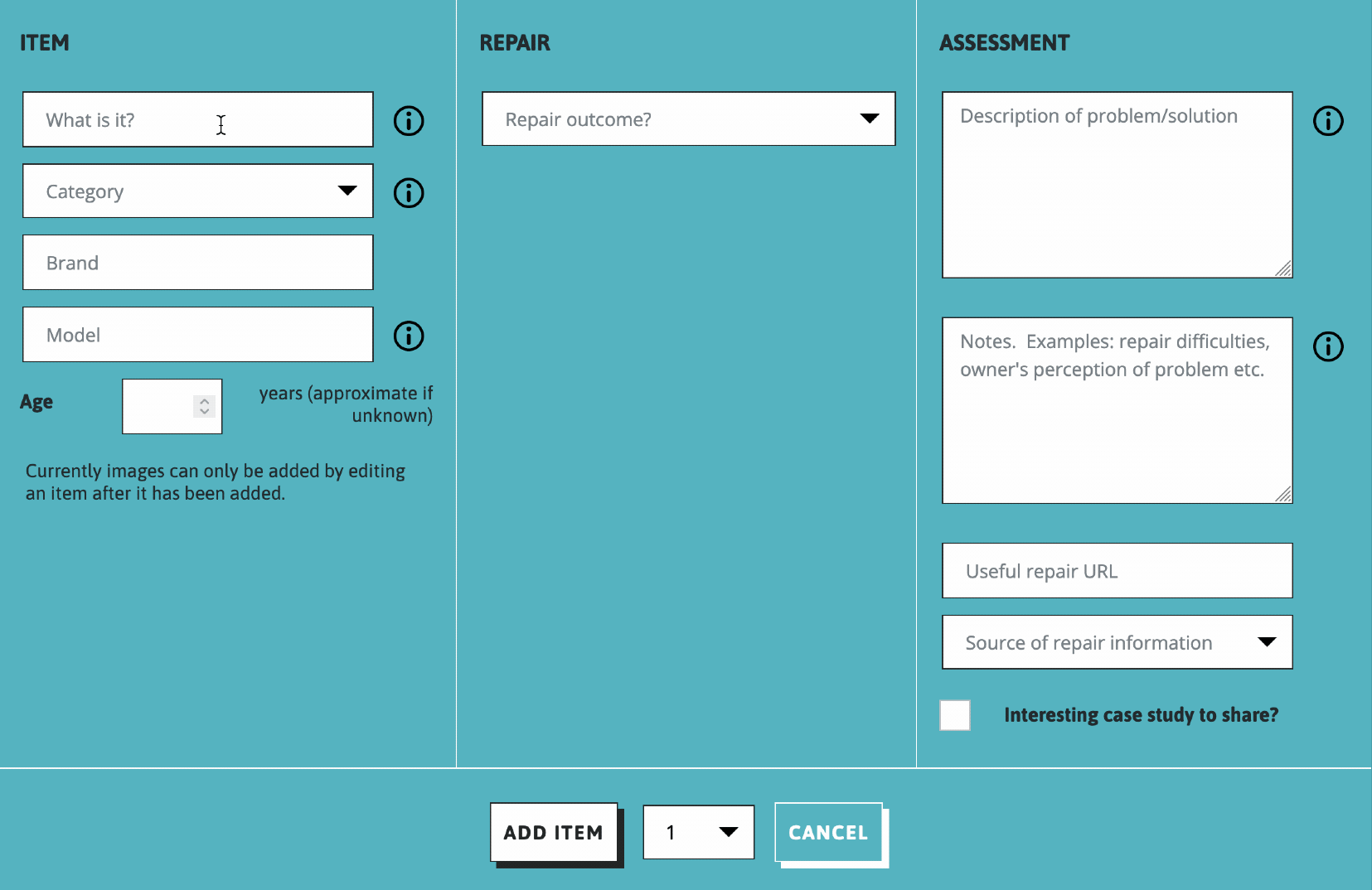 In theory, this should save you time as you won't have to choose a category in most cases. You can still change the category manually if the system guesses wrong, but it should be pretty accurate most of the time.
What do you think?
We'd love to hear what you think, both about the general idea behind this new method and also about how we're proposing to implement it.
Try the form yourself!

Follow these steps:

Go to our testing site: https://communitytest.restarters.dev/login
Log into the testing site with:
username: testhost@therestartproject.org
password: testhost
Go to this test event and try adding items using the experimental form: https://communitytest.restarters.dev/party/view/4550
Please tell us how you find it!
Here are some questions we're particularly keen to answer:
Is it easier to use? Do you think it could save you time?
Does it guess the correct category for the items you enter?
What do you think of the category pulsing? Is there a better way to indicate that the category can be changed?
---
What next?
After hearing your feedback, we'll either introduce this change, tweak it before introducing it or go back to the drawing board (if everyone hates it!)
We're also considering some other ideas:
replacing categories altogether with tags or attributes (e.g. for size, function, material etc.)
adding space to upload photos of items when entering them, which could then be shared on social media and used to increase data quality
merging the powered and unpowered forms into one 'add item' form
Any thoughts you have on these ideas are also very welcome