"It gives me hope for humanity" - Exeter, Devon
For the last few months, a group of us have been working on ways to collect feedback from the people who come to repair events that will help us measure wider impacts of our work, beyond the fix.
We've developed a couple of easy-to-use tools that we're excited for groups in the UK to try.
Ideally you can use both tools below at your events, each helps in a different way. One helps collect basic demographic data about participants (which we will share with groups), and informs them about necessary policy changes we need to keep products longer. The other gives people a chance to leave motivating, heart-felt feedback for you and your volunteers.
To give you a flavour of the kind of feedback we've already seen, here are some more examples:
"Absolutely delighted that my 1970s Walkman was fixed today! How important it is that manufacturers take repairability on board in future products" - Crediton, Devon

"Great advice on how I can deal with something undesirable with my kettle (and that turned out to be an intentional feature). Thanks!" - Hackney, London

"Thanks so much. Microphone fixed and learned some great soldering tips." - Kilburn, London

"Brilliant! Discovered our solar light has batteries that are replaceable. Will change them and keep using the light." - Loughborough, Leicestershire
We will be campaigning to collect feedback across the UK for the rest of 2019. We'll be reporting back on how it's going, and how we continue to learn from this. And participation in this will be part of our criteria for a free trip to Fixfest 2019, in Berlin in September. hint, hint
We've included here a quick intro to each tool, what it's for and how you can implement it at an event.
Please

this post if you intend on joining us in this campaign with your group.
While these have been designed with simplicity in mind, so that any host can set these up, they would really benefit from extra hosting volunteers. Please consider recruiting a "feedback and data" volunteer to help collect feedback and log repair data.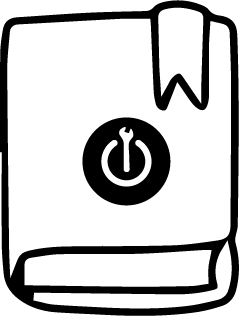 Visitors book
Collect feedback from people at events using a visitors' book. Use the bookmark downloadable resource and "emoji" stickers to prompt people with ideas for feedback. (Any group around the world is welcome to use this tool

)
bookmarks.pdf (493.6 KB)
emoji_stickers.pdf (184.5 KB)
Set up
Buy a book or make one out of reused paper.
Print the bookmarks, give them a bit of colour with a marker pen, keep in the book.
Print "emoji" stickers on pre-formatted sticker paper (40mm round labels, 24/sheet), or draw your own emoji stickers, based on ours.

Before the event
Place the book in a visible spot at your event.
Mark the next available page with the bookmark.
Write the place and date of your event in the book, on each page used.
During
Point it out to people – "Don't forget to put something in our visitors' book before you leave".
If possible, literally point people to the prompts on the bookmark.
If people are too in a hurry to write a comment, encourage them to pick an "emoji" sticker that represents their experience. (Or draw their own!)
After
Have a read. Find out what people are saying about your events.
Take photos of the comments. (Please redact personally identifiable info!)
When entering repair data for your event, take a moment to upload the photos of the comments to the Fixometer
Click/tap here to see how to upload photos

---

---


Use "Event actions -> Request contributions" to share them with all volunteers that attended. (We will improve this process ASAP.)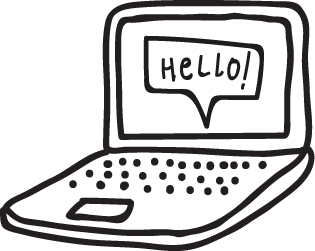 The quiz
This will help us collect basic data from participants and give them some interesting questions to test their knowledge while they wait. (This tool is UK-only at the moment

)
quiz poster.pdf (320.2 KB)
Set up
Take it yourself first so that you have an idea of what it's like!
Print out the quiz poster resource.
Decide if you have a spare laptop / tablet that people can use.
Before the event
Put up the quiz poster in a prominent place, or many places. Perhaps on a table in your "lounge" area.
Set up the laptop / tablet (if you are providing one).
Put up information about the Wifi network – if you can.
During
Point it out to people – "Take our quiz while you wait".
After
The Restart team will download results from the quiz and share them with you annually so you can see how people in your city or county answered in relation to people nationally.

Thanks to @Repair_Cafe_Glasgow @James_Diamond @Dave @Marie_Lefebvre @Ian_Barnard @Ruth_Leonard-Williams @Sarah_Maloy @Sophia_Flucker the members who helped us design these resources and gave us really strong feedback and great ideas.