Even we were surprised with the results from the poll we commissioned from YouGov.
81% support expanding new Right to Repair rules to laptops, tablets and mobiles. This result cuts across demographics, although there are some interesting take-aways which we'll discuss here soon. (Raw data here.)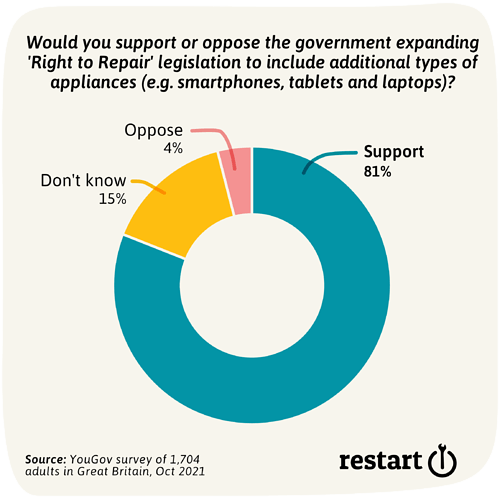 And this was what surprised us even more of this group wanting to expand, 78% support a Right to Repair that includes DIY-ers and community repair events like Restart Parties and Repair Cafes. (Access to repair documentation and spare parts for us too.)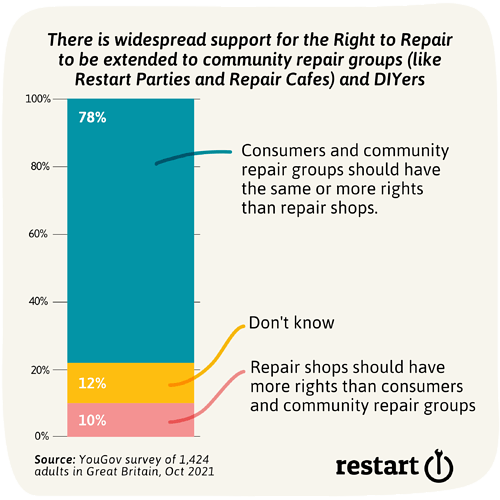 It's estimated that government action to improve product lifetimes and design could reduce our CO2 emissions massively. (Equal to 1/5 of our annual transport emissions in the UK.)
Please feel free to share these graphics and results widely. Or use the stats on your webpage.
We discuss the implications of this poll for policymakers: