This Makerspace in Goa is helping groups across India - and across the world - service oxygen concentrators. You may remember that lack of oxygen supply caused much suffering in India during an earlier peak of Covid.
This event seems to really be in the spirit of the conversation we had with Dr Tarek Loubani about reuse, repair and the pandemic.
It's actually rescheduled - taking place the same time but on 10th December. Sign up.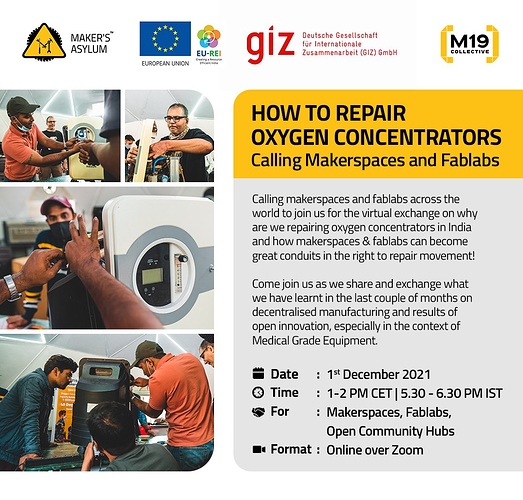 cc @Purna