With all in-person events currently cancelled or postponed, we're working to make it easier to list online events on Restarters․net. We're delighted to announce that we've just released a couple of features that make it possible to create and browse online events!
Creating an online event
When you add an event, you'll notice that we've now added a checkbox labelled 'Online event?'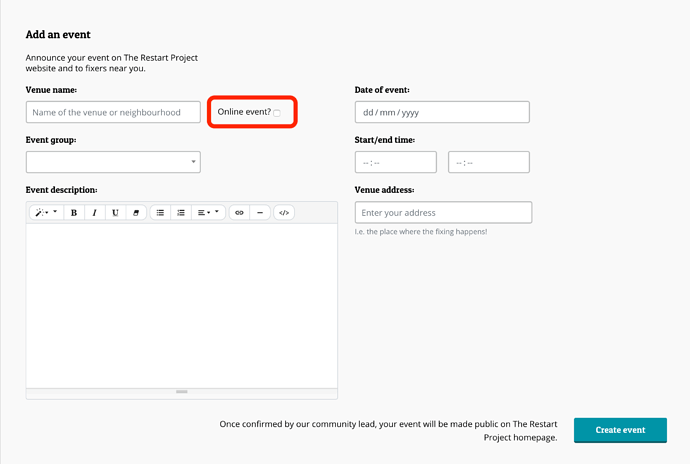 Ticking this box will mark your event as being online and do two things:
online events don't require a physical venue address. You can leave this blank.
online events will be listed together on a new page we've created to make them easier to find
Be sure to add a detailed event description including the aims of the session, who it's for, how it works and any links to registration forms and/or videoconference links (such as a Zoom link).
Finding online events
We've made it easy to find all upcoming online events by adding new filters to the upcoming events page. There, you can now search for events by whether they're online or offline and by date.