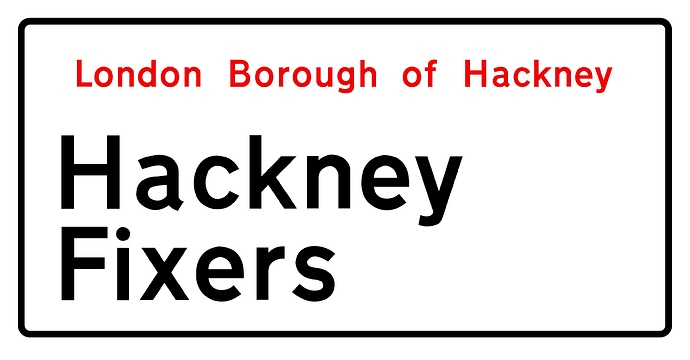 Last week, with some apprehension, we held our first ever online Restart Party, and we can say that the need for repair is still very much alive!
The story starts in December when we realised that we were going to be entering a new lockdown and the event pencilled in our calendar for January was cancelled. This was frustrating as we were hoping to resume live events at some point and we decided we had to "do something".
We attended some other online events, assembled a crack team of hosts, enlisted the help of @vanessa at Restart, held a trial event and tentatively announced the date on Restarters just before Christmas. Plans were not definite but we all needed something to look forward to at that point.
Planning resumed in January and we set up a booking system on Eventbrite for the guests and started the publicity - advertising it as a repair advice session. Bookings started to come in and soon most of the timed slots were gone. There was even a waiting list for some slots. We held a couple of tech run throughs for the hosts, the first one so disastrous that we changed to a different platform with less than a week to go!

During the event we set up ten breakout rooms and called them Reception, Fixing Tables 1-6, Restarters Lounge and Workshop Area 1-2. Arriving Restarters were ushered through to the lounge where a host assembled them in to teams. Guests were received in Reception and then allocated to a fixing table along with a team of Restarters. We used a shared Google Sheet for the fixing log and shared the link in the chat. Between fixing sessions the Restarters could return to the lounge to chat or use the workshop areas.

The feedback from guests was very positive, the restarters enjoyed socialising and working with each other, and we were really pleased to welcome several new Restarters who we teamed up with more experienced leads. Having teams worked well as the support members could provide extra eyes, do research online and offer suggestions to help the lead. Several Restarters with hosting skills also joined us and helped in support of one of the teams.
In a live event it can be very tempting for a Restarter to get hands on and take over doing the repair. Being online meant we had to transfer our skills and work through the guest. There was less disassembly than in a live event partly due to lack of tools. I found myself using my experience to diagnose the probable fault without the amount of investigation I'd do in a live event.
For example, a breadmaker was working but not cooking the dough so it was probably the internal thermal fuse which had gone. In a live event I would confirm this with a multimeter after some disassembly and there would be a good chance of fixing it on the day. Online the fact that it was probably repairable meant the guest decided not to bin it, but to bring it to a live event - result!
The fix ratio is lower online, but we plan to follow up with the guests in a couple of weeks and maybe there will be some more fixes to report? Meanwhile we have shown there is still a need for repair, provided useful advice to our guests, shared skills with new Restarters, learned to adapt to the online world, kept our community going, and enjoyed a fun afternoon.
Yes, it is not the same as a live session, but it serves a purpose and we want to do more. Online has some advantages - geography is less critical and logistics are easier. But the demographic is different, reminding us of the real-world digital divide and the need to resume live events when we can.
There are things we will do differently, but there will be a next time…