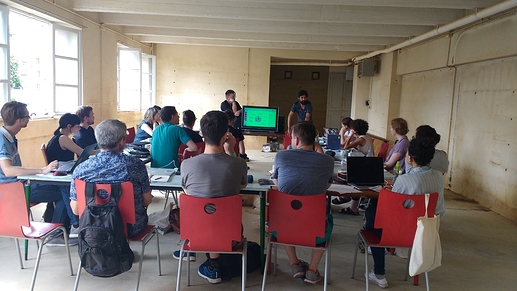 I'm attending Nø School Nevers today through Wednesday, and I'm going to tell these artists, activists and hackers about what we do and about what can be learned from the repair movement.
One of the things I'm interested is from learning from our end-of-life products at events. I know that there are drives, fans, memory, stepper motors and many other salvageable and valuable components in these. But it would be cool to create a salvage/reuse guide — per product category — for use by participants and other who might want to "glean" at events.
Here is data on 2,200+ end-of-life devices in our database.
End of life devices by category.csv (258.5 KB)
Top 10 categories by frequency (all over 100+ examples)
Small kitchen item
Misc (many irons here)
Laptop medium
Mobiles
Hifi separates
Portable radio
Hair and beauty
Handheld entertainment device
Power tool
Printer/scanner
I'd love your help identifying the top components for reuse from these.
Tell us your own favourite stories of reuse of end-of-life equipment! And if you'd like to help with this reuse guide, please

the post or @ me.