Hi,
If you're around the NW5 area this Sunday @Shelini_Kotecha and I will have a stand at Alma Street Summer Fair - come by and say hello!
It's our first Camden Fixing Factory live event, and we'll be chatting to residents about repair, maintenance and restoration, and discovering what they'd like to see in a local Fixing Factory, and finding out who already fixes things in the area…and of course hearing what kind of stuff people have tucked away in cupboards and drawers waiting for a chance to be repaired.
We'd welcome anyone who's happy to spend a couple of hours helping out on the stall - if you know a little about repair and are happy to chat with people about the subject and gather some of their experiences then you have all the qualifications needed!
You'll also get to get to wear one of our fetching aprons!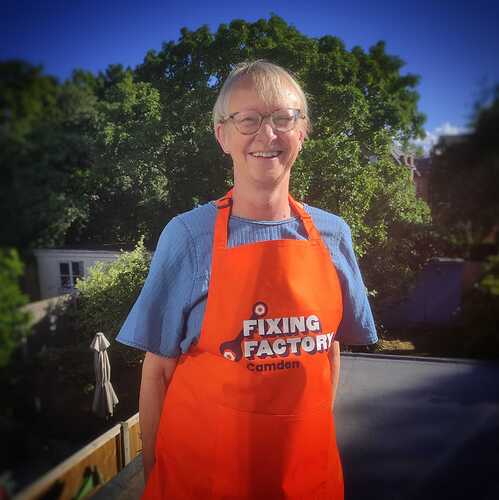 Some details:
Sunday 3rd July, 12 to 7pm
Alma Street
Kentish Town
London NW5 3DH
United Kingdom