When inviting volunteers to an event (from the event page, e.g. this one), selecting the 'Send invites to all Restarters affiliated with [group name]' tick box adds all affiliated users in the following way: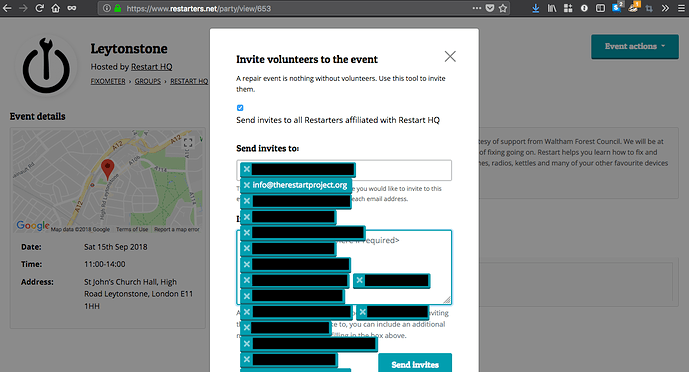 [Firefox 61.0.2, MacOS X 10.13.6. Email addresses blacked out.]
There are 2 issues here:
The obvious display issue: the 'send' box doesn't expand to fit all the contacts. It should probably expand to a certain degree, then be scrollable after that point?

At the moment, this displays users' email addresses. Would it be possible to display names instead? This would be more intuitive for organisers and better in terms of data protection.
(note: this is not related to this bug: Invite to group not working)