---
Spotted in Metro, Friday, May 31. 2019: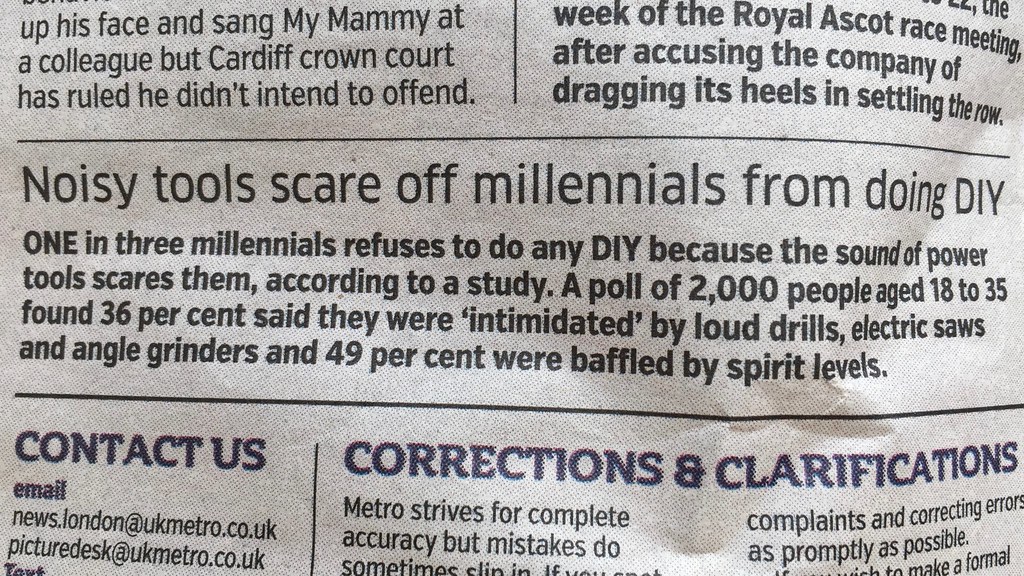 ---
I'm not sure if I'm more nonplussed by the "'intimidated by loud drills" or by the "baffled by spirit levels".
I think none of it speaks well of our educational system or our society in general.
---
I tend to be a little sceptical of these kinds of media stories, though perhaps that's because I am a 'millennial'!
I do remember using power tools for woodwork projects at school as well as undertaking more specialist projects like designing, making and populating a PCB. That said, there were LOTS of safety warnings about using these tools outside the classroom (e.g. cautionary tales of drilling through electrical wires in the wall etc.)
The spirit level stat does seem odd! But I'd be interested to know how different the stat about power tools is for people over 35.
---