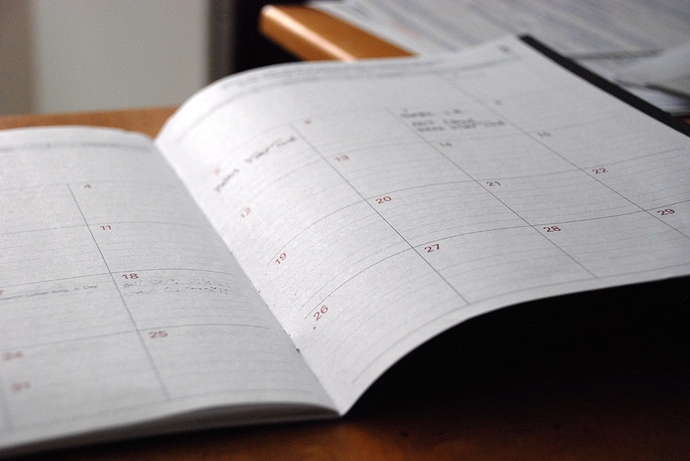 These last months of the year, we've been very active absorbing and sharing ideas through different events across the UK.
Here we've put together some reflections from these engagements, and how they relate to our work at Restart.
Have you also been to any of these events? Tag yourself if you went! - we'd love to know more about your experience

And looking forward, what tech/sustainability events have you got on your radar for 2019?

Mozfest
What it is: MozFest is the world's leading festival for the open internet. This year's edition focused on five themes: Decentralisation, Digital Inclusion, Openness, Privacy and Security and Web Literacy.
What we did/learnt : We ran a session on citizen's Right to Repair. It was energising to see the engagement from Mozfest participants with our session. We discussed barriers to repair and ideas to leverage this movement which is growing faster and faster in the United States and Europe. You can find our session description on Github.
Last year @ugo was also there talking about the environmental impact of e-waste and its connection with the global repair movement. You can find a link to his talk here.
Ada Lovelace Day
What it is: Ada Lovelace Day (ALD) annually supports and increases the visibility of women in Science, Technology, Engineering and Maths (STEM) careers. It was founded by Suw Charman-Anderson, whom we interviewed earlier this year on our radio show.
What we did/learnt: This year's edition included talks with several women sharing their research within STEM fields, ranging from aeronautical engineering or computer science to palaeontology and marine biology.
At Restart, we celebrate these initiatives to motivate women to get into technology. We ourselves want to empower more women to fix, which is why we run our Rosie skillshares.
Tic-TEC
What it is : TICTeC Local is an engaging, day-long discussion hosted by MySociety at the Federation in Manchester.
What we did/learnt: We must make software that is of immediate benefit to the people using it, not just an abstract beancounting exercise.
Their message resonates with the philosophy behind our own created software: restarters.net (where you are now, a platform that also helps our volunteers run repair events) which helps our volunteers run their repair events) and our repair directory (which maps repair businesses at the municipal level). Both pieces of software are free and open source and we would encourage any interested designers, coders, UXers (and municipalities!) to contact us and get involved.
D4G
What it is: Data for Good brought together non-profits to explore how we are making use of data to drive our missions, and how data can be used to strengthen civil society. This was the UK's first Data4Good conference and it took place in Birmingham.
What we did/learnt: We were inspired to be part of D4G, given that we currently collect data on the repairs that take place at all of our community events, and those of our friend and partner groups too. You can currently download our data here.
Our volunteer @Steve_Cook, who took a journey into our repair data earlier this year, joined as for the event!
We are planning to open up our repair database for members of restarters.net. We'd like this to be a useful tool document and inform repair, and also to identify the barriers to repair our products.
Shedfest
What it is: ShedFest is the UK Men's Sheds Association's annual gathering for all Men's Sheds in the UK. There were a few hundred Shedders at the event from all over the UK. It took place this November at the University of Worcester Arena. Men's Sheds are community spaces for men to connect, converse and create. They help reduce loneliness and isolation.
What we did/learnt: We had a stand to promote electronics/electrical repair as a fun (and useful) activity for Men's Sheds to take up. Shedders could learn how to keep various gadgets going for longer, the environmental benefits of repairing and even how to put a smartphone together.
We hope that this will spark more interest in electronics repair in the Men's Shed community.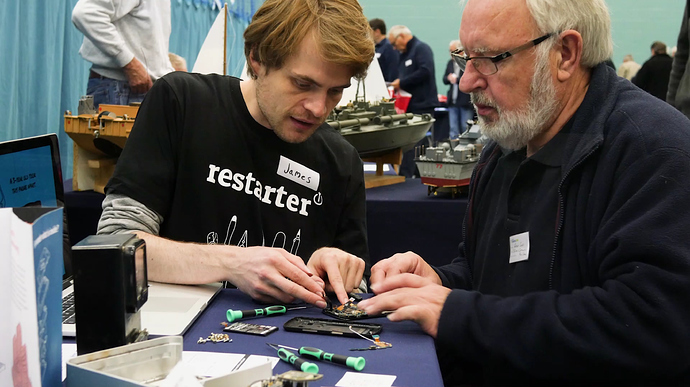 ShedFest 2018
ShareFest
What it is: ShareFest Totnes celebrated all things related to sharing, repairing, swapping and making. Part of the global Make SMTHNG week, it was also an opportunity to connect with others who share this passion, and promote local collaboration.
What we did/learnt: We ran a full-scale Restart Party during the event with @Sol_Moyano from Borrow Don't Buy (Library of Things, Plymouth) and four skilled repair volunteers, including 2 who had never been to a repair event before!
It was also great to see @catherine_causley there running a Christmas jumper exchange and drumming up interest in repair initiatives.
We spoke to many enthusiastic people about the idea of repair events in Totnes. As a result, some of the organisers are now planning to set up a repair group to host this kind of event regularly.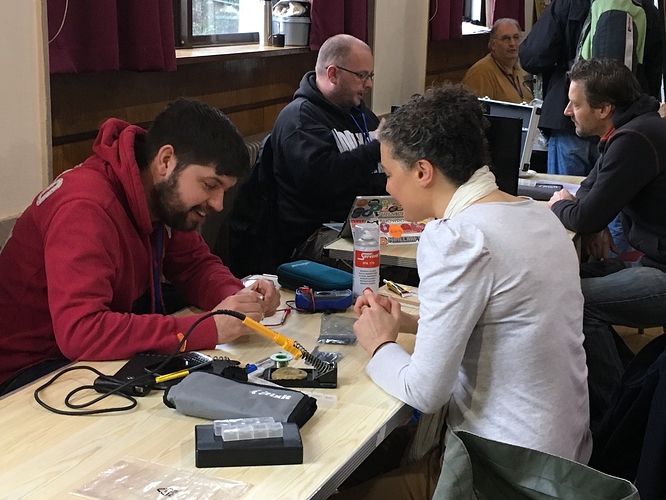 ShareFest, Totnes
[Top image by Unsplash user Eric Rothermel]