@Maja_van_der_Velden of Restarters Oslo has been having an issue with the start/end field when creating a new event on Firefox. It sounds like regardless of the times entered in those fields, clicking 'Create event' doesn't work and those fields are flagged as in the screenshot below: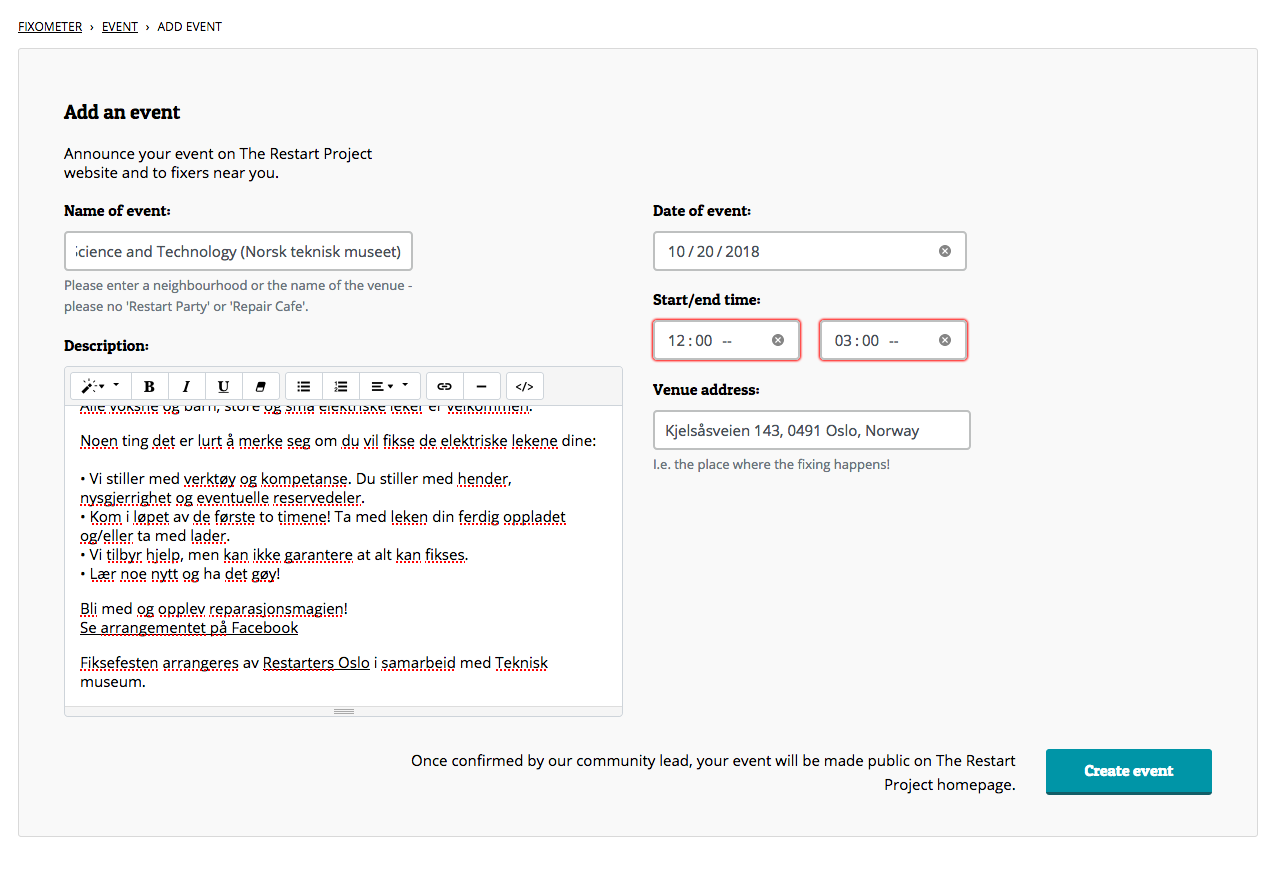 [Firefox Quantum 62.0.3 (64-bit) on MacOS 10.11.6]
I'm guessing that in this instance, it was flagged as an error as it spans 2 days (12:00 to 03:00 - instead of 15:00). But Maja said that after she entered '15:00; it automatically became 03:00.
Additionally, the fields display: --:-- -- when blank - looks like there's an extra --