It looks like the default profile pictures (for members that haven't yet uploaded a custom one) aren't displaying reliably at the moment. These are the single-colour pictures that contain the first letter of the user's name (like Divya and Monique in the screenshot below).
E.g. looking at the list of users: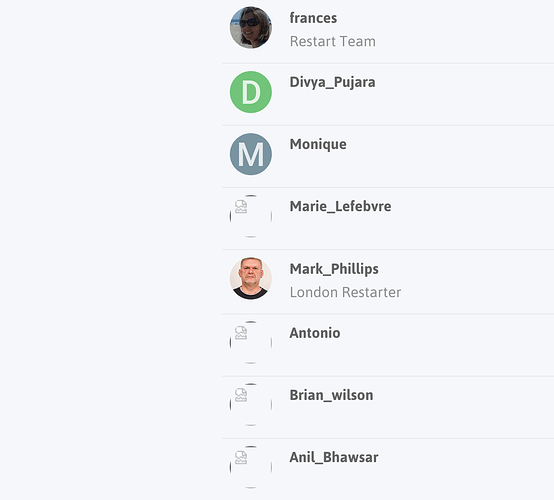 Most profile pictures are simply missing/broken. The image sources mostly lead to 404 pages (example). Profile pictures users have uploaded manually (e.g. Mark and Frances above) are fine.